Community
Event to feature traditional holiday favorites performed on brass instruments  COLUMBUS—The 26th annual TubaChristmas will occur Saturday, December ...
Arts
"A Flat Rock Playhouse Christmas Show" runs through Dec. 21 For its 17th year, Flat Rock Playhouse has ...
Community
Over 60 bags of new toys, $22,500 donated at this year's event POLK COUNTY—Over 450 motorcyclists participated in ...
Community
New beauty boutique offers skin care products and treatments TRYON—Jay & Co. Skin Studio, a new wellness and ...
Community
Did you know that bats the only mammals that fly, or that some species of bats have been ...
Community
LANDRUM—The Tryon Hounds and a crowd of spectators gathered on Thanksgiving morning to participate in the Blessing of ...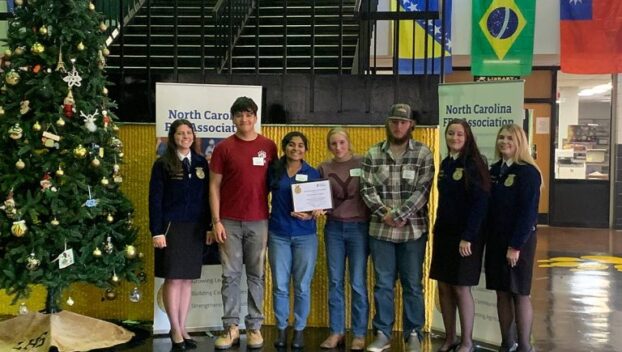 Community
The tradition of success continues for Polk County High School's Land Judging Teams. At the 69th Annual North ...
News
Budget items include new open-air gym wall paneling at Harmon Field, police and fire equipment  TRYON—At the ...
News
COLUMBUS—At the Polk County Board of Commissioners regularly scheduled meeting on Monday, the board heard updates on the ...
Community
Event raises 7,000 pounds of food in three years TRYON—The Carolina Foothills Chamber of Commerce recently announced ...
< Newer
|
Older >
Polls

Loading ...

Community Calendar