Latest Education
Community
COLUMBUS—The Polk County Historical Museum held its fifth 'Night at the Museum' event on Thursday evening, featuring reenactors ...
Sports
High school athletics will look much different in North Carolina starting with the 2025-26 school year. The North ...
Community
Did you know that bats the only mammals that fly, or that some species of bats have been ...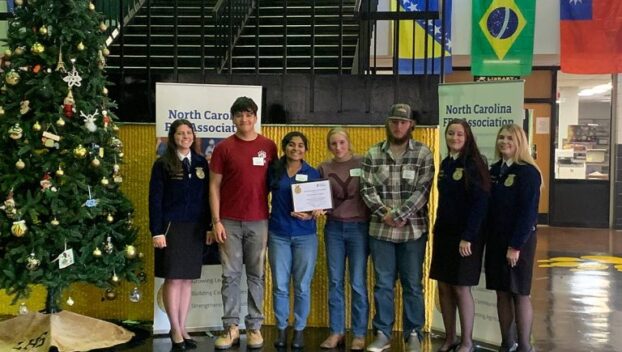 Community
The tradition of success continues for Polk County High School's Land Judging Teams. At the 69th Annual North ...
Education
Students from Polk County High School and Polk County Middle School performed in the 2023-24 Foothills Honor Band ...
Education
Lyla Johnson knows well the demands and delights of being an educator. Mother, grandfather, aunts, uncles, cousins – ...
News
LANDRUM—A teacher at Landrum High School has been fired after a video began circulating on social media Wednesday ...
Community
Sliders and Cider Fundraiser and Holiday Market event set for November 25  MILL SPRING—Foothills Farm to Fork ...
Education
5th Grade A Honor Roll Jackson, Rhys Harris, Tilly Pereira, Hadley Sanford, Ella Williams, Sarah 5th Grade ...
Education
5th Grade A Honor Roll Baglia, Adam Dow, Emory  5th Grade A/B Honor Roll Allman, Jace  Goldston, ...
|
Older >
Polls

Loading ...

Community Calendar