Marty Reynolds
Published 5:10 pm Friday, March 23, 2018
Marty Kelvin Reynolds, 56, of Tryon, North Carolina, passed away Wednesday, March 21, 2018, at his home.
Born in Chicago, Illinois, he was the son of the late Bobby Daniel Reynolds. He was also predeceased by a brother, Jerry Parker.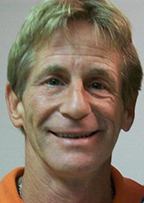 Surviving are his wife, Dawn Reynolds of the home; his mother, Alice Bradey Reynolds; four daughters, Charlotte Reynolds, Shanna Wright, Allison Reynolds and Kassidy Reynolds; a son, Broddy Reynolds; a brother, DeWayne Reynolds; five grandchildren; and several nieces and nephews.
A memorial service will be 1 p.m. Sunday, March 25, 2018, at Green Creek First Baptist Church with the Rev. Jim Hooper and the Rev. Allen Mckinney officiating.
Burial will follow in the church cemetery.
Condolences to the family can be made to www.sandersfuneralandcremation.com
Sanders Funeral and Cremation Service of Columbus, North Carolina, is serving the family.
More Obituaries